8 Of The Least Suckiest 30th Birthday Cards
On July 27th, I turned 30. To celebrate the death of my youth, I scoured the Internet for the best 30th birthday cards I could find (why are 30th birthday cards so sucky?). You're welcome.
#1: Things That Died Since You Were Born


I love this card by Unblushing. It's a solid reminder that nothing lasts forever. Not even the Mapquest directions you printed and stored in the center console of your car.
#2 30 As F***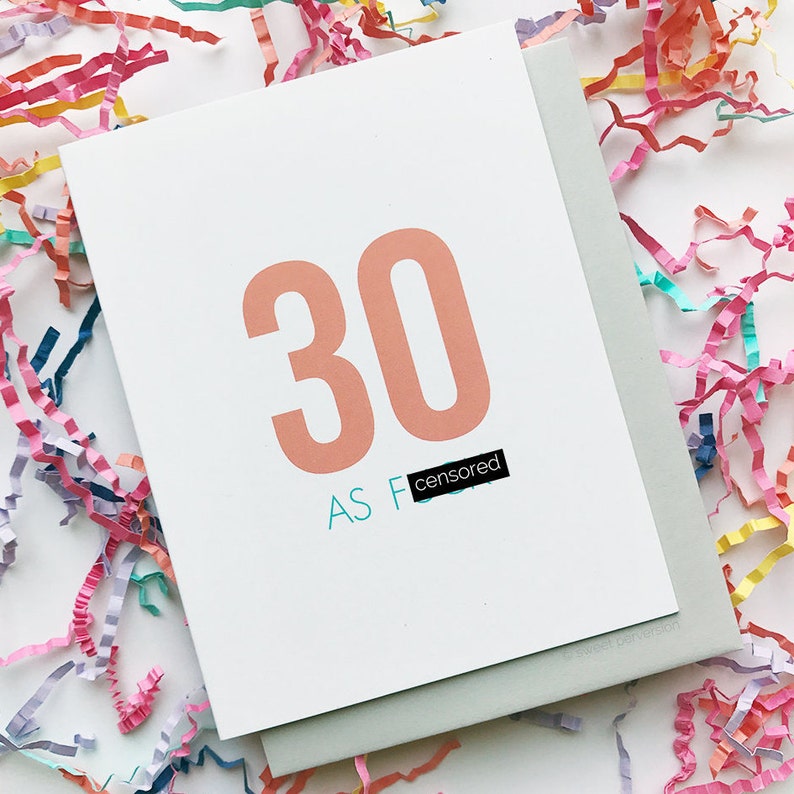 If you can't catch up on your Insta feed without all the bones in your body cracking, this card by Sweet Perversion is for you.
#3 Thirty Before Me by Little Lovelies Studio

Oh no! I just realized I'll never be able to give this card again!
#4 30 Is The New 20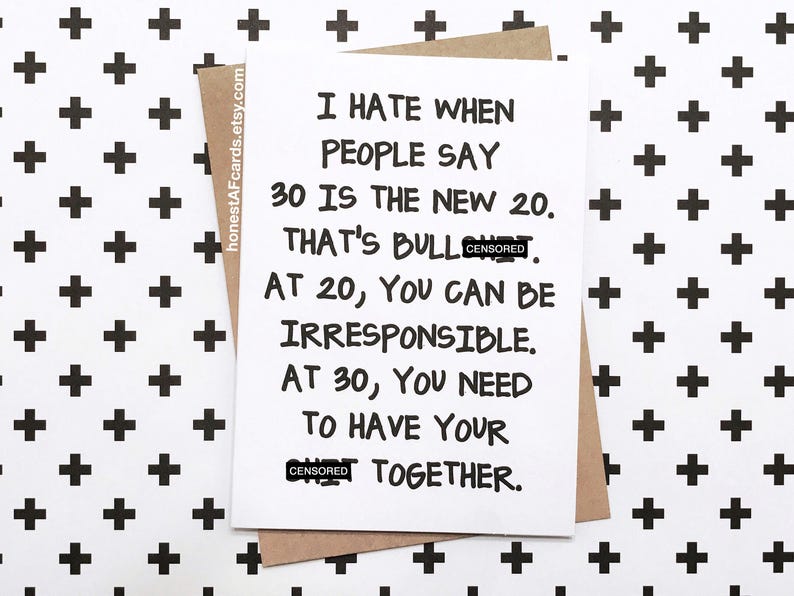 When it's time to grow up, Honest AF Cards is there with a healthy dose of reality.
#5 30th Birthday Sexy AF
*Pours a glass of wine* Thank you, DeLuce Design. Let's keep the compliments coming.
#6 iPod 30th Birthday
La Familia Green, does liking The Killers make me old?! Hahaha -- I feel seen!
#7 Your Twenties Are Over by Little Lovelies Studio
Another turning point, a fork stuck in the road.
Time grabs you by the wrist, directs you where to go.
#8 The First Thirty Years
Maybe Frankie and Claude are right about the first 30 years. But the next 30 will be some of the greatest.
---
21 comments
---
---